The Weed Man Fresno, CA team lives and works in the communities that we serve. Offering quality service is our main goal for our customers and neighbors. Meet your Fresno, CA Weed Man team of lawn specialists who are professionally trained to manage all of your lawn care needs. We're happy to introduce ourselves!
Jeff Kollenkark -  Owner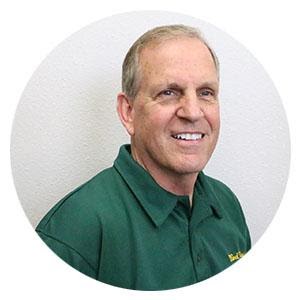 Jeff grew up in Baldwinsville, NY on a small Shetland pony farm. His was active in anything having to do with team sports. Upon graduation, he headed to the University of Delaware and majored in plant science and met his wife Melissa on the first day of school. Jeff and Melissa then went on to graduate school at Purdue University where he received a PhD in Agronomy and Melissa a MS in Nutrition.  Next stop was Fresno, CA as an R&D rep for Elanco Products as a turf & ornamental specialist covering 14 western states. In 1984 Jeff started a new 10 year run with Ciba-Geigy as a weed specialist at their research farm in Sanger and then a T&O specialist in both the west and later in the northeast.
Upon leaving the corporate life Jeff and his family returned to Fresno to start a lawn care business, Turf Doctor, utilizing old ambulances which often got second looks. He elected to join forces with Weed Man in 2000 and has sold and supported new franchisees as they were added in California.  Now he is solely focusing on the Fresno-based operation and training up new managers to take the business to the next level.
Jeff enjoys a round of golf, hiking, traveling, and spending time up at Hume Lake Christian Camps.  He is involved with HLCC, The Well Community Church, and local ministries as time allows. Jeff and Melissa have 20 grandchildren with number 21 on the way.
Brent - Technical Production Manager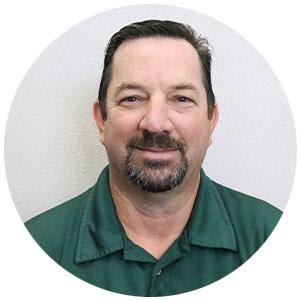 Brent has been involved with Weed Man / Turf Doctor Inc. for 14 years, meeting customers needs and exceeding their expectations. His desire is to be a great manager, determined to bring the best out of those in his sphere of influence, and working to be the best they can be.
Weekends camping with his family at the coast or in the mountains are some great times spent away from work. Riding motorcycles and shooting are some favorite things to do.
Micheal - Quality Control Manager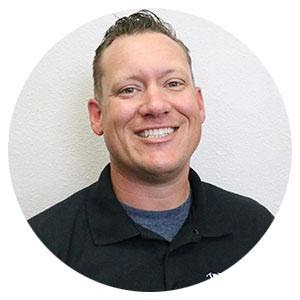 Micheal started working for Weed Man in 2004 as a Lawn Technician. He has over 20 year experience in the plant industry. He was raised in Fresno, CA and ventured off to the central coast to attend school. He took many classes at Cal-Poly and Cuesta to gain experience in the field of Horticulture and Botany with interest in orchids and other specialized plants. He moved back to the Fresno area in 2004 to start his journey in the world of plants, turfgrass and continue his education at Fresno State. He married his wife Tiffany in 2005. Together they formed their family through adoption and now have 4 amazing children. Micheal also has a passion for art and continues to produce graphic design art and screen printing. Micheal is an active member of his church and is proud to live a life in Christ. Micheal loves movies and music. His favorite vacation spot is Disneyland as he is a huge Disney fan. His hobbies include time with his family and working out.

Micheal says " I love turning a lawn from junk to amazing!  I love my position at Weed Man and providing the most amazing results to our customers while creating an amazing work environment for our technicians".
 Chapman - Human Resources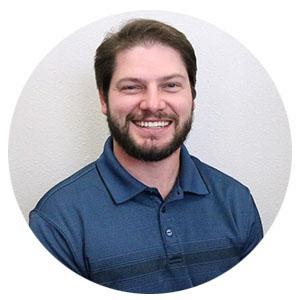 Chapman began at Weed Man in 2014 as an administrative assistant, gaining a knowledge of the company practices and software, and daily interacting with customers. Seeking to use that knowledge further, he set his sights on taking it to the streets (or lawns, rather) and moved into providing amazing customer service as a lawn technician. Having waded in the waters of both admin and application, he seemed a good fit to jump into HR when the position opened.

Chapman likes to expand his mind reading a books from a variety of subjects spanning philosophy, science, history, personal growth and fantasy; he hones his observation and critical thinking skills with jigsaws and puzzles; and he brushes up on his grass (and especially weed) identification while searching for his ball on the golf course. Chapman's deepest joy comes from studying theology and realizing ways in which his relationship with God exhibits itself through life and interactions with others, keeping in mind how sincerity, integrity, and respect reflect the influence of Christ in him, but also works to benefit the business environment as well. Chapman finds little else more serene than the mid-California coastline and the vibrant green hue of grass on TV watching the PGA tour.
Kim